Decoding Your Renter's Insurance Policy: The Ultimate Glossary of Must-Know Terms
When you're getting ready to rent an apartment, you might find that in addition to submitting information necessary to run a credit check, you also may have to agree to get renter's insurance if approved. You're not alone — in fact, an estimated 44% of property management companies now require that tenants have that coverage as a way to better protect both themselves and their renters.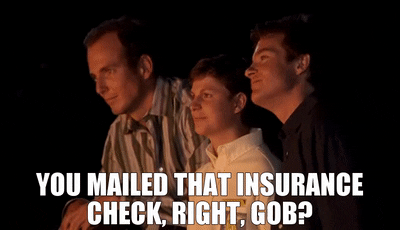 Luckily, not only is renter's insurance one of the best insurance values out there (as low as $15-$20 a month for up to $100,000 in coverage), consumer advocates also recommend it as one of the best ways to protect your personal property.
So even if your landlord doesn't require it, it's in your best interest to get renter's insurance to cover you for things like natural disasters, theft and even personal liability issues such as accidents or dog bites. (Seriously, don't break the bank if your guest breaks a leg – here are the biggest reasons why you need renter's insurance.)
To make sure you're getting the best deal and coverage for your needs, we've put together a list of common words and expressions you're likely to hear or see on a renter's insurance policy. Keep this list handy when you're reviewing the terms so you're clear on what you're signing!
Actual Cash Value (ACV): This is what your property is worth before it was damaged; it's whatever a replacement item will cost less depreciation. So, for example, if a three-year-old iPad is stolen from your apartment, the insurance will cover its actual value today. While this won't necessarily be enough for you to buy a brand new iPad, it should be enough to get you a comparable older model. A policy that covers ACV is less expensive than one with Replacement Cost Coverage, which would actually cover the cost of a brand new item to replace the stolen iPad.
Additional Living Expenses (ALE): If your rental property is damaged to a point where you can't live there for a time, for example, after a fire or other covered major disaster, your extra living expenses are covered if you have ALE as part of your policy. This can include anything that's necessary to maintain your lifestyle, such as covering costs for dining out, hotel accommodations, laundry expenses, moving and rent. Again, while nice to have, it also makes your policy more expensive.
Appraisal: A professional evaluation that's used to determine the insurable value of a property. An appraisal can also be used to determine the amount of a loss for insurance purposes.
Claim: Your demand for compensation for a loss covered by an insurance policy.
Conditions: Your renters insurance agreement will detail the terms around your insurance company's rights and responsibilities, and yours, too.
Coverage: This is just another word for insurance, specifically related to how much protection your policy provides. It could refer to either the type of loss covered or the dollar amount purchased.
Declarations: A section of the insurance policy that summarizes your coverage details, including the name(s) of the insured, policy effective dates, amount of coverage, endorsements and deductible
Deductible: The amount of money you agree to pay toward the total amount of a covered loss before insurance kicks in. So if you have claim worth $1,000, and your deductible is $300, your policy would cover $700 of it. Generally speaking, the higher your deductible, the lower your monthly payment.
Depreciation: The decrease in the value of property due to age and wear and tear. Depreciation is the difference between the cost of a new replacement item and the value of it before it was destroyed or stolen.
Endorsement: An amendment attached to an insurance policy that expands or restricts the terms of the coverage. It can be used to add coverage for valuables, for example.
Exclusion: A restriction in your policy for an event or type of loss (for example, flood or earthquake) that eliminates coverage.
Grace Period: The amount of time your insurance policy remains in effect after the premium due date has passed without a payment being made. The grace period for renter's insurance can be as short as just two weeks.
Home Inventory: A list of your personal possessions. This can include not only written information, but also videos and photographs of your belongings (recommended). A home inventory helps you maintain a complete list of your household contents to ensure you purchase enough coverage. In the event of a claim, having an inventory helps the process go easier and more smoothly.
Liability Coverage: Insurance coverage for bodily injury and property damage that you accidentally cause to others and for which you are a legally responsible.
Limit of Liability: In the event of a loss, it's the maximum amount of damages that you'll have to pay.
Nonrenewal: If you file too many insurance claims, you may receive a notice from your an insurance company that it will not renew your policy when the term expires.
Out of Pocket: If you don't have renter's insurance, you may have to pay for incidents that happen in your home. For example, if your dog bites someone in your apartment and that person files a lawsuit, your renter's insurance should cover that incident. Without it, you might have to shell out serious cabbage to cover the costs related to the lawsuit/dog bite.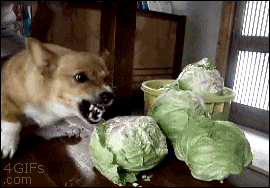 Premium: The amount of money you pay for your renter's insurance policy. It may be broken out in monthly installments, for example, or paid in a lump sum.
Replacement Cost on Contents: Insurance that pays for actual replacement costs, so you can replace your damaged or destroyed covered items with new items. This is a more expensive kind of coverage vs. ACV, which only covers the replacement cost minus depreciation.
Rider Endorsement: An amendment or addition to an existing insurance policy that changes its scope or terms. For example, many renter's insurance policies have lower limits for jewelry. If you get engaged, you may want to add a rider to your renter's insurance policy that covers your ring. While it may increase your premium slightly, it will be worth it to ensure it's covered if stolen or damaged by a covered "peril."
Underwriter: This can either refer to the insurance company that's assuming the risk and issuing your policy or the insurance company professional who is assesses an insurance applicant's risk level and decides whether (or not) the risk is worth assuming.
It's smart to get renter's insurance, and even smarter when you understand what your policy covers. Just like the cost of most renter's insurance policies, a little investment goes a long way.